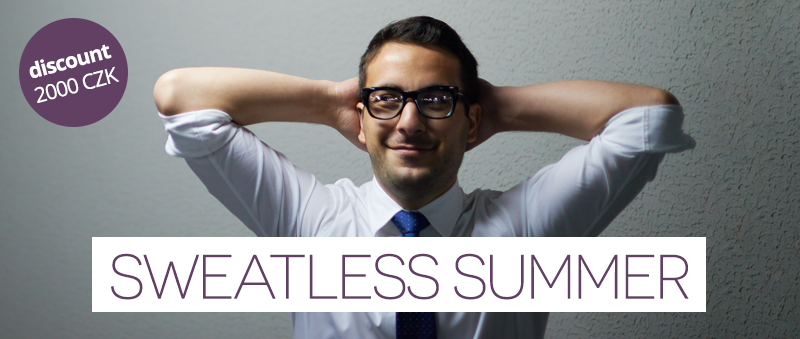 Have a wonderful summer, our dear clients!

Summer can be quite demanding, isn't that so?
Endless negotiations, hectic meetings, non-functional air conditioning, travelling ... and what's more, you have to do all those things in the heat with the sweat cropping up not only on your forehead. In order to make your summer more pleasant, we offer you a special 2000 CZK discount on the Treatment of excessive sweating.
Enjoy the summer in the dry!
Within this summer deal, you can make use of a discount until the end of August. Wait no longer and order the procedure as soon as you can in order to enjoy a sweatless summer!
The discount is offered to everyone.
You can make use of the deal even if you are not a member of Esthé Laser Club. It can be applied until August 31, 2017. The discount does not apply to subscriptions and cannot be combined with other offers and discounts.
For orders, please call our reception on the phone 224 423 151 (152) or send us an email to laser@esthe-laser.cz and make use of our free dates.
We will take care of you.
MD Hana Raková and her team