Give beauty with the Esthé Laser Clinic gift voucher
Get inspired by our gift ideas for birthday, anniversary or any other occasion and obtain the gift in the most convenient way! Choose the theme of the certificate and print it right at your home.
You can view two kinds of certificates in the following gallery. Choose the most suitable one and order it using the form on the right. Select the value (min. 1,500 CZK) of the marvellous Esthé-laser gift certificate, pay remotely and print it afterwards– it is that simple.
After receiving your order we will send the payment details to your email address and after your payment is confirmed you will receive the valid code for your certificate.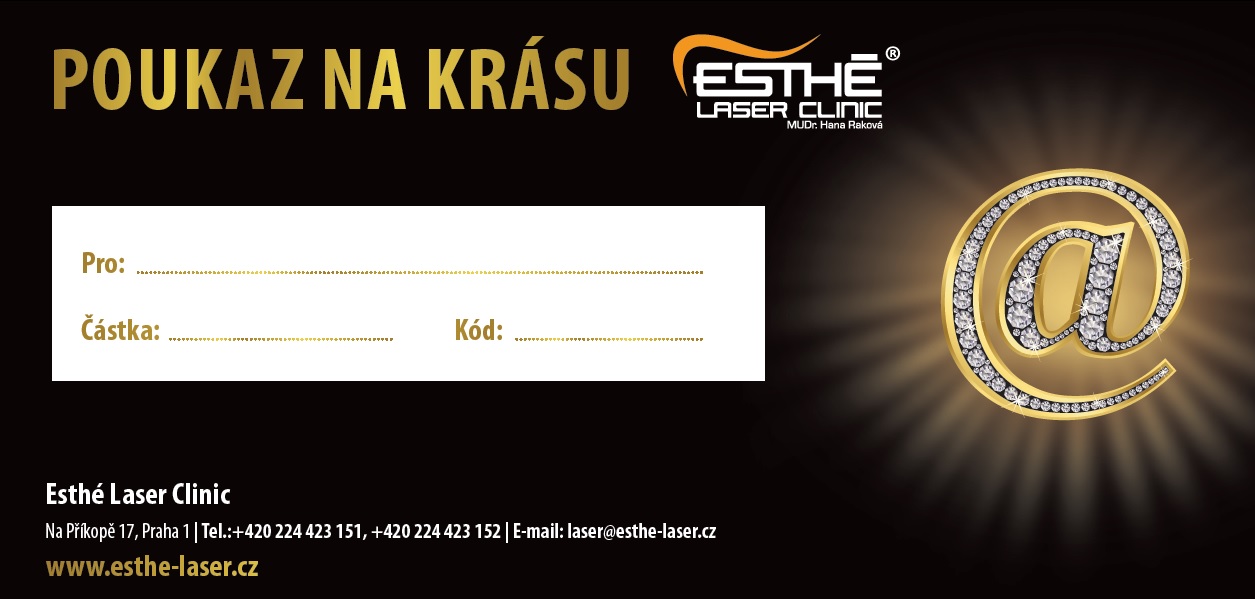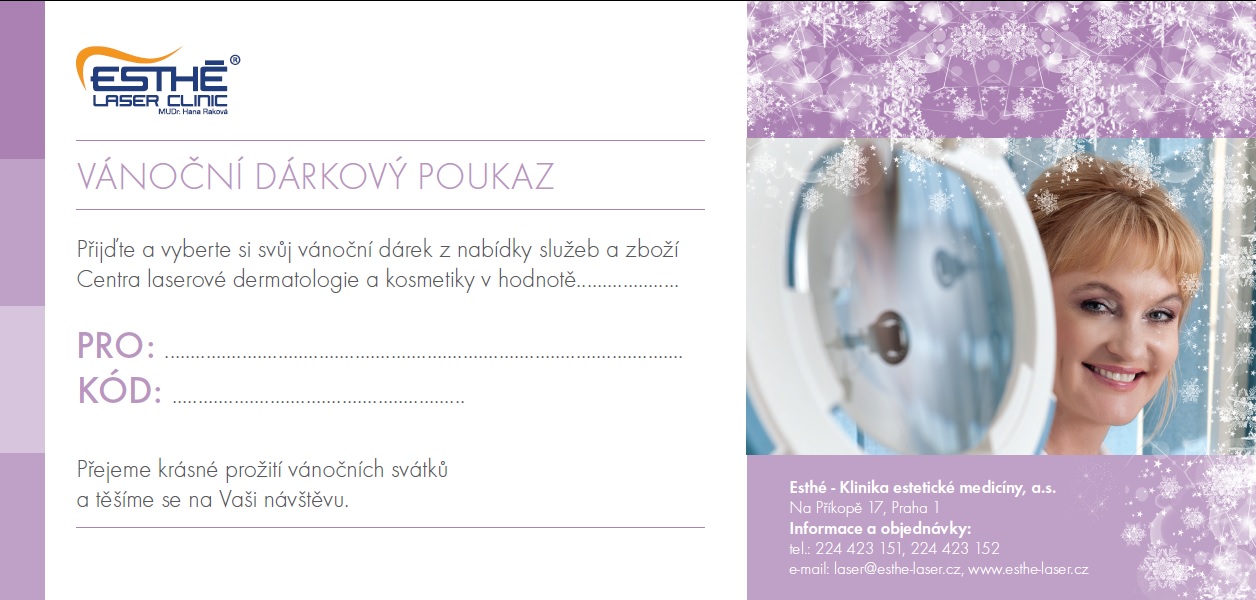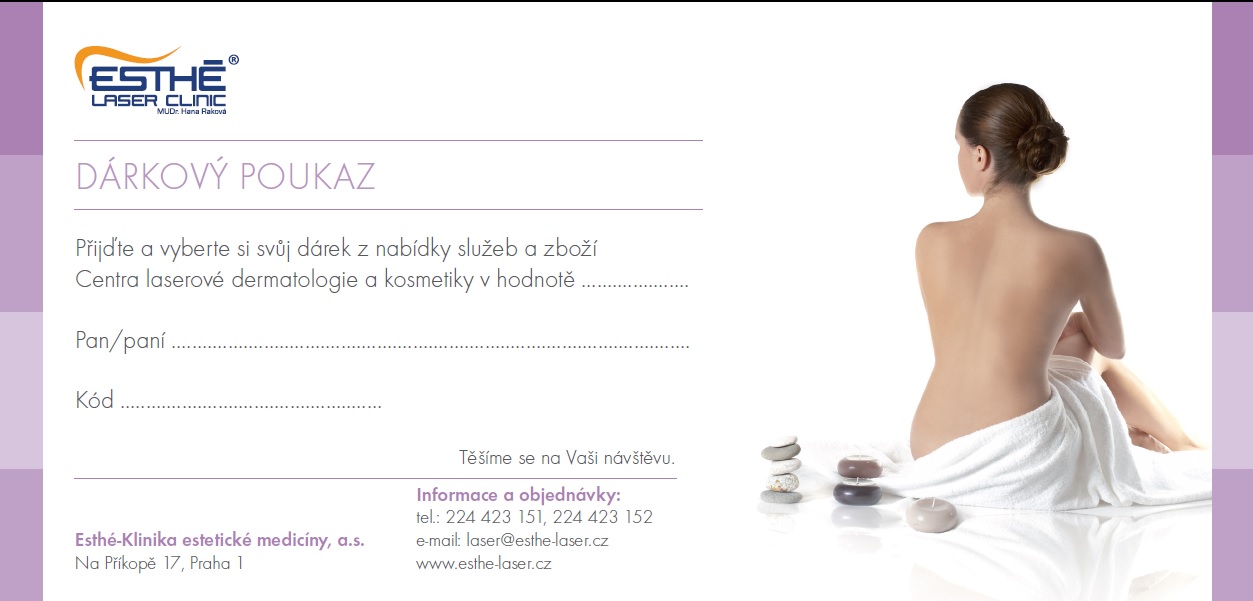 Order form