REDUCTION OF EAR HOLES
We perform reduction of ear holes that might be necessary or desired after ripping of the ear lobe or after wearing of earrings that are too heavy. We also carry out the reduction of stretched-out ear holes into so called "tunnels". The lobes can be reduced or completaly sewn up.
The surgeon uses local anaesthetization, injecting the anaesthetic directly into the ear lobe. Both ears can be treated at the same time.
It is not recommended to go swimming or to the sauna after the surgical procedure and it is appropriate to avoid greater physical strain until the stitches are pulled out.
The surgical procedure lasts 20 - 40 minutes and after the surgery the patient goes home. The treated area can be showered on the following day and after 2 weeks it is necessary to come for a check-up and to have the stitches removed.
In Esthé Laser Clinic we also sew up holes left after the removal of the belly button piercings and the ones placed above or bellow the lips. We are also able to remove the so-called (micro) dermal piercings.
surgical removal of other imperfections
We remove various imperfections ranging from pigment spots, lipomas, fibromas, cysts, fat tumours to other skin protuberances.
The procedure is performed also in the facial area and in the décolletage. The surgery is carried out in local anaesthesia, the affection is removed by the surgeon and afterwards the wound is stitched. We apply plastic skin closure systems or plastic intradermal sutures depending on the affected area.
Upon recommendation of the dermatologist the sample is submitted for histological test.
After the surgical procedure there is a tiny scar which fades after a couple of weeks.
The surgical procedure lasts approximately 20 minutes.
The wound can be showered on the next day. It is recommended to avoid greater physical strain, swimming or going to the sauna until the removal of the stitches.
ingrown nail
Ingrown nails occur mostly on big toes of lower extremities.
In case of repeated difficulties a more radical intervention can be carried out. In this case the surgical approach is to take away the offending part of the nail plate and to remove the exuberant granulation tissue which is causing constant recurrence of this problem.
The surgical procedure lasts approximately 15 - 20 minutes. On the first day it is recommended to rest, from the second day onwards usual strain is possible.
who performs the procedures?
The expert of Esthé Laser Clinic specialising in surgical procedures is MD Alice Maixnerová. Her intention is that the surgery causes for the patient as little burden as possible and that the patient´s problem is solved with as few visible traces as possible.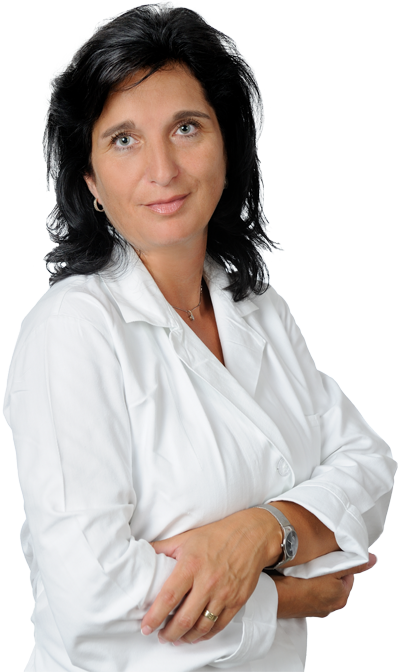 1988 -1994II. Faculty of Medicine, Charles University, Prague
1994 - 1997

Pediatric Surgery Clinic FTN Prague-Krč, secondary doctor

1997 - 1998

Hospital Nemocnice Milosrdných sester sv. Karla Boromejského in Prague 1 (NMSKB), secondary doctor

1998

1. Medical Postgraduate Certification in Surgery

2000 - 2004

Doctor of Pediatric Surgery Clinic of FTN Prague-Krč, secondary doctor

2004 - 2013

One-day Surgery Clinic Palas Athena, Prague 4, secondary doctor

2013 - presentOne-day Surgery Centre, Clinicum a.s., Poliklinika Vysočany, deputy senior doctor
| Reduction of ear holes | Price |
| --- | --- |
| Procedure (one ear hole) | 4,500 CZK |
| Procedure (two ear holes) | 7,000 CZK |
| Procedure (every other ear hole) | 2,500 CZK |
| Tunnel (one ear) | 6,900 CZK |
| Tunnel (both ears) | 11,900 CZK |
| Excision | Price |
| --- | --- |
| Small excision | 2,800 CZK |
| Medium excision | 2,800 - 4,000 CZK |
| Major excision | from 6,000 CZK |
| Histological examination | 1,200 CZK |
| Surgical removal of a skin atheroma or a lipoma | Price |
| --- | --- |
| 1 atheroma or lipoma | 3,500 CZK |
| 2 atheromas or lipomas | 5,000 CZK |
| 3 atheromas or lipomas | 6,500 CZK |
| 4 atheromas or lipomas | 7,500 CZK |
| Ingrown nail | Price |
| --- | --- |
| One big toe | 1,500 CZK |
| Both big toes | 2,500 CZK |