Mesothreads are absorbable - over the period of 6 months they gradually break down in the tissue into water and carbon dioxide which the skin naturally absorbs. They cause neocollagenesis in the application site - the formation of new collagen, leaving the collagen framework around itself after its dissolution which strengthens the skin and tightens it.
PDO threads are completely safe, hey have been used for 30 years as surgical sutures and do not need to be removed due to the fact that they dissolve themselves over time.
What can mesothreads accomplish?
smooth fine wrinkles
reduce deep wrinkles
improve skin elasticity
prevent further skin sagging
delay visible signs of aging
adjust facial contours
rejuvenate skin
narrow pores
they have a slight lifting effect
they improve skin texture
Who will find the mesothread application profitable
Mesothreads are suitable for men and women aged 30 to 55 years, of course if they are bothered by sagging skin and first noticeable wrinkles.
What areas can we apply mesothreads to
We use the mesothread lifting to tighten and firm the skin of the arms, abdomen, buttocks, thighs, face and neck.
The course of the mesothread skin treatment
The application takes from 30 minutes to an hour. We insert the threads into the dermis of flaccid areas and wrinkles by thin needles. The procedure is usually performed under local anaesthesia. Expect a slight swelling immediately after the application, sometimes also minor bruises. The swelling completely disappears after about a week, when the result starts to be noticeable. You can expect a more significant rejuvenating effect in 2-3 weeks after the application. The result persists for 1-2 years.
When is it not possible to apply mesothreads?
Mesothreads cannot be applied during an acute infectious disease, in case of inflammation at the application site and the procedure cannot be undergone by people prone to the formation of hypertrophic and keloid scars and people suffering from a blood clotting disorder.
The treatment can be combined with
Used methods
Hydrogel patch based on hyaluronic acid, bisabolol extract and aloe barbadensis – for aftercare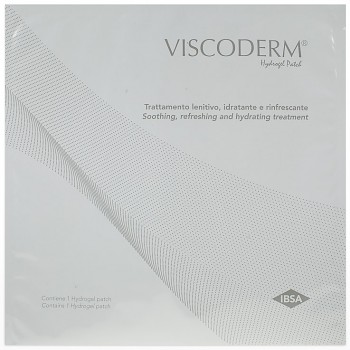 Mesothreads
Price
Initial examination (payed only on the 1st visit)
500 CZK
Forehead
7,100 CZK
Eyebrows
7,100 CZK
Upper lip
7,100 CZK
Lower face
8,300 CZK
Cheek contours
7,100 CZK
Double chin area
7,100 CZK
Neck
8,300 CZK
Arms
9,500 CZK
Abdomen
11,900 CZK
Inside thighs
9,500 CZK
Knees
9,500 CZK
Prices mentioned here are merely indicative and are based on the average quantity of used threads.
In certain cases it is advised for better effect to combine several areas in one procedure.