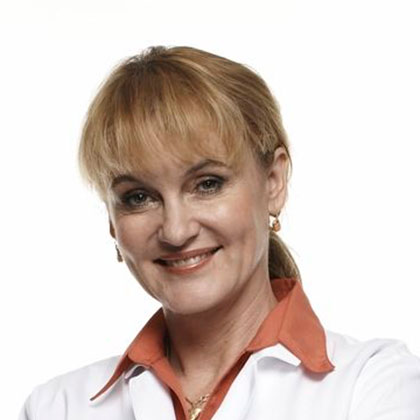 She graduated from the First Faculty of Medicine, Charles University in Prague in 1986. Afterwards, she worked for 7 years at the ENT Clinic of the Královské Vinohrady University Hospital. She passed her first board certification exam in ENT in 1990 and the second in 1993. In her clinical practice she focused on the problems of aesthetic medicine, collaborated with experts in the field of plastic surgery and was a member of the operating team of plastic surgeons.
In 1994 she acquired her board certification in corrective dermatology. Since 1998, she has been dealing with laser therapy in aesthetic medicine and has completed many long-term and short-term professional trainings abroad. She is the author or co-author of more than 30 scientific publications and is a member of the Society for Using Lasers in Medicine of the Czech Medical Association of JEP, a member of the American Academy of Aesthetic Medicine and the European Laser Association.
Since 1998, she has been the co-owner and Director of the Esthé Clinic of Aesthetic Medicine and the head doctor of the Esthé Laser Centre. Since 2008 she has stood at the helm of Esthé - Clinic of Aesthetic Medicine and has worked as a specialist in laser and aesthetic medicine and corrective dermatology.
She is a holder of certificates for working with lasers and for the application of skin implants and botulinum toxin.
She graduated in management at the Open University and the Prague International Business School in Prague, where she earned her MBA.
In 2010 she was a finalist in the contest for the prestigious award "Manager of the Year" and in 2012 she contested for the title "Entrepreneur of The Year in the Czech Republic."
---